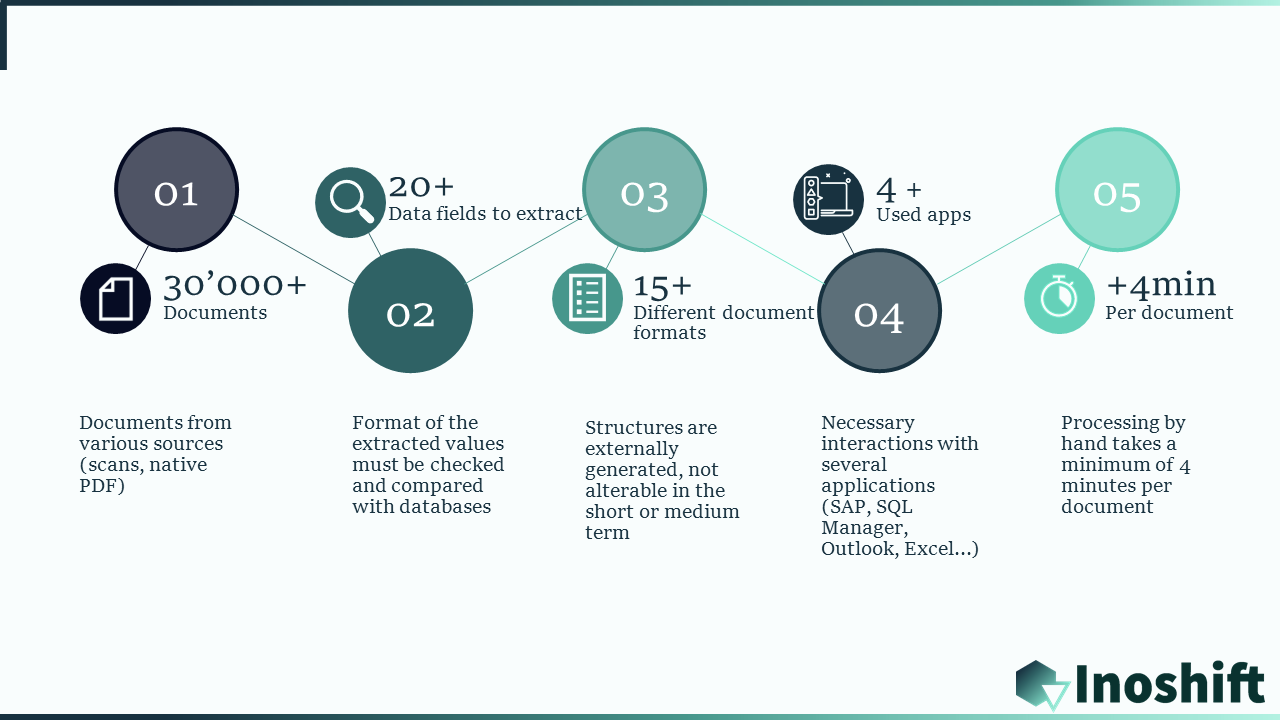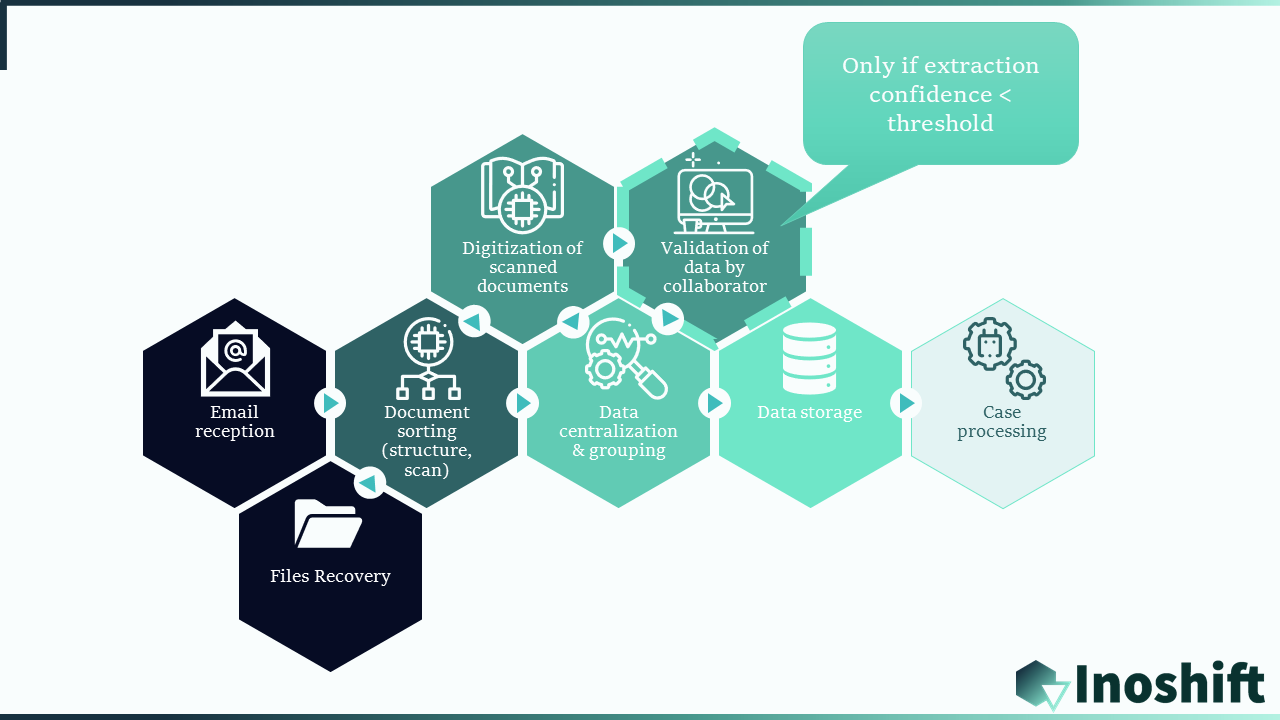 The document digitization solution can be implemented step-by-step, starting with the largest document structures, making a strong impact right from the start. It involves intervention by an employee on the validation station only when a required data is missing/false, in the wrong format, with low extraction confidence or when a 4 eye check is required. The rest is processed automatically by the robot!
This can apply to several types of documents. Here it was for technical reports from dozens of different external suppliers. This can be applied for invoices, order orders, forms of any kind, etc. Then enter the information from these documents into your daily tools (SAP, Oracle, AVQ, Finnova, Excel…).
Prerequisites
For this solution, the RPA technology is the secret formula. If you want to have automation on your premises, you need:
A (virtual) computer with the same applications as your employees
Adequate RPA licenses, e.g. from UiPath with their validation tool
A motivated collaborator expert of the process
On average and depending on the complexity of your process, automation implementation can take between 2 and 5 weeks for one document format. The extension to other formats is only counted in days. 
Benefits
In this presented and implemented project, the automation of a single document format represents 2 Full Time Equivalents. The extension to 6 structures, 4 FTEs. The direct gains are obvious:
Time invested in tasks with no added value freed up (counted in FTE)
Error reduction, thus improving the quality of file processing.
Reduced processing time and almost no cumulative delay
This leads us to perquisites, such as:
Increased employee job satisfaction
Accelerated customer/vendor support
Updated and clean database
Could you take advantage of it? Are you ready to try?